Topics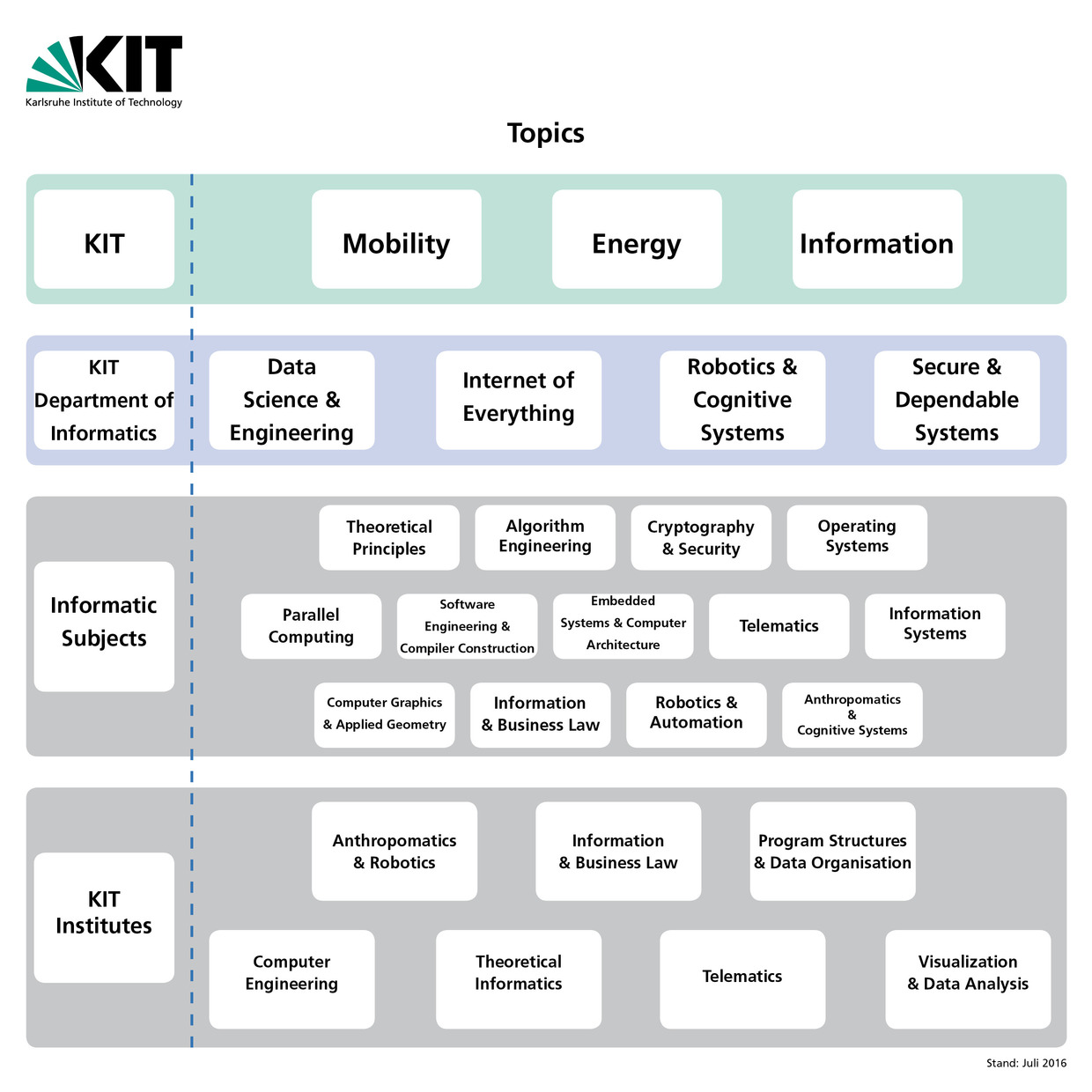 Computer science deals with the description, analysis, design, and operation of information processing systems. And these systems have meanwhile penetrated not only all sectors in business and industry, but also all areas of everyday life and almost all generations. This spirit of digital transformation can be clearly felt at the KIT Department of Informatics. In the seven institutes and more than 40 research groups, computer scientists work daily on the challenges posed by increasing digitization.
Dealing with ever larger amounts of data, the ever-increasing networking of all things, the increase in autonomous technical systems, or the increasing integration of computer science in critical systems are among the current problems with which the students and scientists of the faculty are concerned. In research, as well as in teaching, the technical and methodological challenges of realizing visions and the questions of responsible use of information technologies are therefore the focus of attention.
For this reason, the KIT Department of Informatics has four major subject areas: Data Science and Engineering,
Internet of Everything, Robotics & Cognitive Systems and Secure and Dependable Systems as focal points for further development. These topics are supported by the competencies in all computer science subjects represented at the KIT Department of Informatics.
These four main topics directly support the overarching KIT strategy. Thus, the KIT Deparment of Informatics can contribute its expertise in the fields of mobility, energy, and information mentioned therein. This strengthens the networking of competences not only within the department but also interdisciplinary within the KIT.