Gemeinsam programmieren für die Gesellschaft
Am KIT startet das Projekt "KIT Summer of Code for Society", in dem Open-Source-Projekte mit lebendigen Entwicklungs-Communities angestoßen werden sollen.
Open-Source-Software, also Software, deren Programmtexte für jeden einsehbar und weiterentwickelbar sind, kann eine Reihe von Vorteilen gegenüber kommerzieller Software bieten. Insbesondere können im Falle einer lebhaften Open-Source-Community Fehler in der Software schnell korrigiert werden oder Anpassungen und Updates zeitnah umgesetzt werden. Um der wachsenden Bedeutung von Open-Source-Projekten nachzukommen, wurde Ende 2018 an der KIT-Fakultät für Informatik das Open-Source-Lehrsoftware-Labor (OSL²) eingerichtet.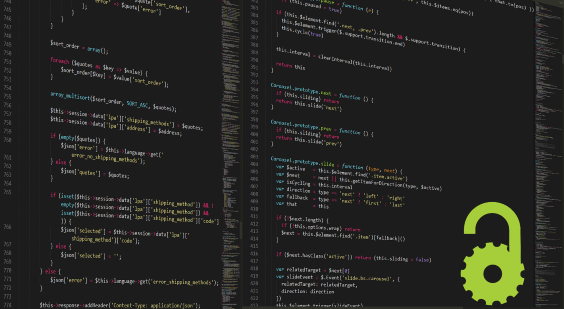 Im Rahmen des OSL2 hat das Ministerium für Wissenschaft, Forschung und Kunst jetzt das Projekt "KIT Summer of Code for Society" bewilligt, das es sich zum Ziel gemacht hat, Open Source-Projekte in öffentlichen oder gemeinnützigen Einrichtungen zu initiieren und gleichzeitig lebendige Entwickler-Communities zu etablieren. "Öffentliche Institutionen wie Gemeindeverwaltungen, Museen und Schulen haben auf der einen Seite einen steigenden Bedarf an innovativen, maßgeschneiderten Programmen, auf der anderen Seite kann eine gut funktionierende Software-Lösung in diesen Einrichtungen eine hohe öffentliche Sichtbarkeit erlangen, da die Gesellschaft direkt davon profitiert", erläutert Professorin Anne Koziolek die Herangehensweise. Gerade letzteres mache es attraktiv, sich als Open-Source-Entwickler zu engagieren, so Koziolek weiter.
Ziel des Projekts ist es, im Jahr 2019 bis zu sechs Open-Source-Projekte für öffentliche oder gemeinnützige Einrichtungen zu initiieren, die von Studierenden umgesetzt werden sollen. Gesucht werden Schulen und andere öffentliche oder gemeinnützige Einrichtungen, wie Gemeindeverwaltungen, Museen oder gemeinnützige Vereine, die als mögliche "Kunden" Interesse haben, eine Open-Source-Software an ihrem Standort zu integrieren. Nach Auswahl der Projekte werden Studierende gesucht, die Interesse haben, sowohl einzeln als auch im Team in einer ca. dreimonatigen Entwicklungsphase erste Open-Source-Programmteile zu entwickeln.
Das OSL2 übernimmt dabei die Rolle des Bindeglieds zwischen den öffentlichen oder gemeinnützigen Einrichtungen und den Teilnehmerinnen und Teilnehmern. Das OSL2 plant die einzelnen Projekte gemäß der technischen Realisierbarkeit und der Aussicht, eine funktionierende Open-Source-Community etablieren zu können, und gewährleistet die fachliche Betreuung der Entwicklerinnen und Entwickler. Nach Abschluss der Projekte präsentieren alle Teilnehmerinnen und Teilnehmer ihre Lösungen bei einer gemeinsamen Veranstaltung mit allen Projektpartnern. Alle Beteiligten erhalten nach Abgabe eine Aufwandsentschädigung. Außerdem soll die Software überführt werden in öffentliche Code-Repositories, also Aufbewahrungsorte der Programmtexte, an denen sichergestellt wird, dass jeweils mit der aktuellsten Version gearbeitet wird.
Das Ministerium für Wissenschaft, Forschung und Kunst fördert das Projekt KIT Summer of Code for Society mit 85.000 Euro.
Weitere Informationen zum Ablauf des Projekts und zur Bewerbung unter https://soc4s.ipd.kit.edu

Interessierte Einrichtungen wenden sich bitte an Prof. Dr.-Ing. Anne Koziolek <koziolek∂kit.edu> und Jan Keim <jan.keim∂kit.edu>