Professor Uwe D. Hanebeck wird IEEE Fellow
author:

place:

Bild: Andreas Drollinger / KIT

date:

20.01.2017
Hohe Auszeichnung für Karlsruher Informatikprofessor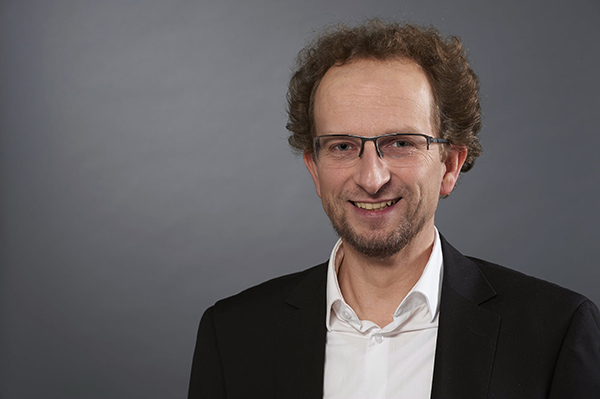 Professor Uwe D. Hanebeck wurde zum 1. Januar 2017 zum IEEE Fellow für Beiträge zur nichtlinearen Regelung und Schätzung ernannt. Das Board of Directors des Institute of Electrical and Electronics Engineers (IEEE) gab dies auf einem Treffen im November 2016 bekannt.
Die KIT-Fakultät für Informatik gratuliert Herrn Professor Hanebeck ganz herzlich zu dieser herausragenden Auszeichnung, bei der es sich um den höchsten Grad der Mitgliedschaft und die höchste Anerkennung des IEEE handelt.
Das Institute of Electrical and Electronics Engineers (IEEE) ist der weltweit führende Fachverband für das Vorantreiben von Technologien für die Menschheit mit mehr als 400.000 Mitgliedern in 160 Ländern.
Die Ehrenmitgliedschaft des IEEE wird nur an eine sehr begrenzte Anzahl von Senior Members vergeben, die maßgeblich an der Weiterentwicklung oder Anwendung von Ingenieurwesen, Wissenschaft und Technologie mitgewirkt haben. Professor Hanebeck kann auf eine langjährige Zusammenarbeit mit dem IEEE zurückblicken, so ist er u.a. Associate Editor der "IEEE Transactions on Aerospace and Electronic Systems (TAES)", war Organisator der "19th International Conference on Information Fusion (FUSION 2016)" und bereits zweimal Organisator der "IEEE International Conference on Multisensor Fusion and Integration for Intelligent Systems (MFI 2006 und MFI 2016)".
Am Karlsruher Institut für Technologie (KIT) hat Professor Hanebeck die Professur für "Intelligente Sensor-Aktor-Systeme" (ISAS) inne, welche am Institut für Anthropomatik und Robotik beheimatet ist. Sein Forschungsschwerpunkt liegt im Entwurf und in der Anwendung stochastischer Schätzverfahren mit dem Schwerpunkt auf Sensor-Aktor-Systemen. Er ist Autor und Koautor von mehr als 400 Publikationen in verschiedenen hochrangigen internationalen Zeitschriften und Konferenzen.